Consortium and industry partners
Consortium of six universities
The SECCLO consortium universities are renowned research and educational institutions in Europe, and among the top-ranking universities of technology in the Nordic countries. In our consortium composition, we rely strongly on the excellence of the partner universities and on their close ties to the industry in their home countries.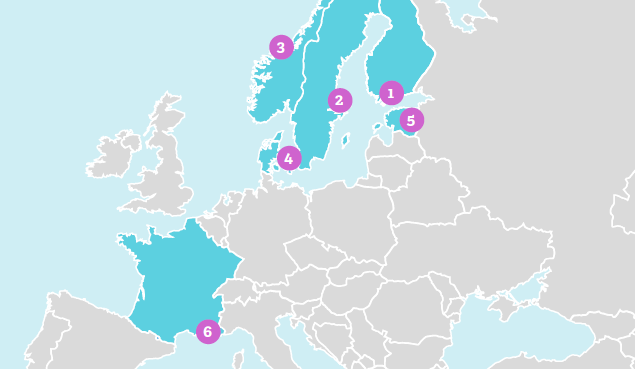 1. Aalto University, Espoo, Finland (coordinator)
Aalto University was created in 2010 through the merger of three leading Finnish universities in their own fields: Helsinki University of Technology, Helsinki School of Economics and University of Art and Design. It now comprises six schools with over 19,000 students and 5,000 staff members, thus being Finland's third-largest university. The SECCLO programme is coordinated by Aalto University School of Science and its Department of Computer Science. Read about Aalto University ranking >>
2. KTH, Stockholm, Sweden
KTH Royal Institute of Technology is the premier research institution for communications technologies in Sweden. It collaborates actively with industry leaders such as Ericsson, IBM, Microsoft, Intel, and ABB. Founded in 1827, KTH is the oldest and largest technical university in Sweden. The School of Electrical Engineering and Computer Science is offering the SECCLO second year specialization in Communications Systems. Read about KTH ranking >>
3. NTNU, Trondheim, Norway
The Norwegian University of Science and Technology (NTNU) is the largest of the eight universities in Norway and has the main national responsibility for higher education in engineering and technology. The Department of Information Security and Communication Technology conducts internationally competitive research in several areas of cyber security, information security, communication networks and networked services. NTNU specialisation in SECCLO is Information Security. Read about NTNU research >>
4. DTU, Copenhagen, Denmark
The Technical University of Denmark (DTU) is Denmark's leading centre for engineering education and research. Founded in 1829, DTU has a long tradition of collaboration with industry and public corporations as well as with internationalization of its education. In SECCLO, DTU Compute (Department of Applied Mathematics and Computer Science) offers the second year specialization in Reliable Distributed Systems. Read about DTU ranking >>
5. UT, Tartu, Estonia
University of Tartu, founded in 1632, is the largest and most significant higher education institution, and the only classical university in Estonia. The Estonian research activities in information security and cryptology started in mid-90s, in response to the needs of the newly independent country, and soon afterwards, teaching of cryptology and information security started in University of Tartu. The Institute of Computer Science of the UT offers the second year specialization of Cryptography. Read about UT ranking >>
6. EURECOM, Sophia Antipolis, France
EURECOM is a French graduate school and a research center in Digital Sciences founded in 1991 by Institut Mines-Télécom. It brings together renowned European universities with industrial partners such as Orange, BMW Group, Symantec, Monaco Telecom, SAP, IABG and the Principality of Monaco. EURECOM's research activities are organized around three areas: Digital Security, Communication Systems, and Data Science. Its specialization in SECCLO is Big Data Security. Read about EURECOM research >>
Collaboration with industry and research partners
The consortium universities are accustomed to respond to the needs of the relevant industry and there is a significant scientific and industrial cluster in this subject area. The location of many of the universities near science parks, innovation hubs, and R&D centers support various formal and informal ties between the educational institutions and industry. For example, Aalto University is located in Otaniemi knowledge hub which is home to 800 companies. EURECOM is located in Sophia-Antipolis, Europe's largest technology park with more than 2000 companies.
The associate members of the SECCLO programme promote the future employability of its students by offering internship and thesis positions, company visits and contributions to the course contents. The associate members are also committed to supporting the further development of the programme by nominating representatives to the SECCLO Advisory Board.
The current associate members of the SECCLO programme are: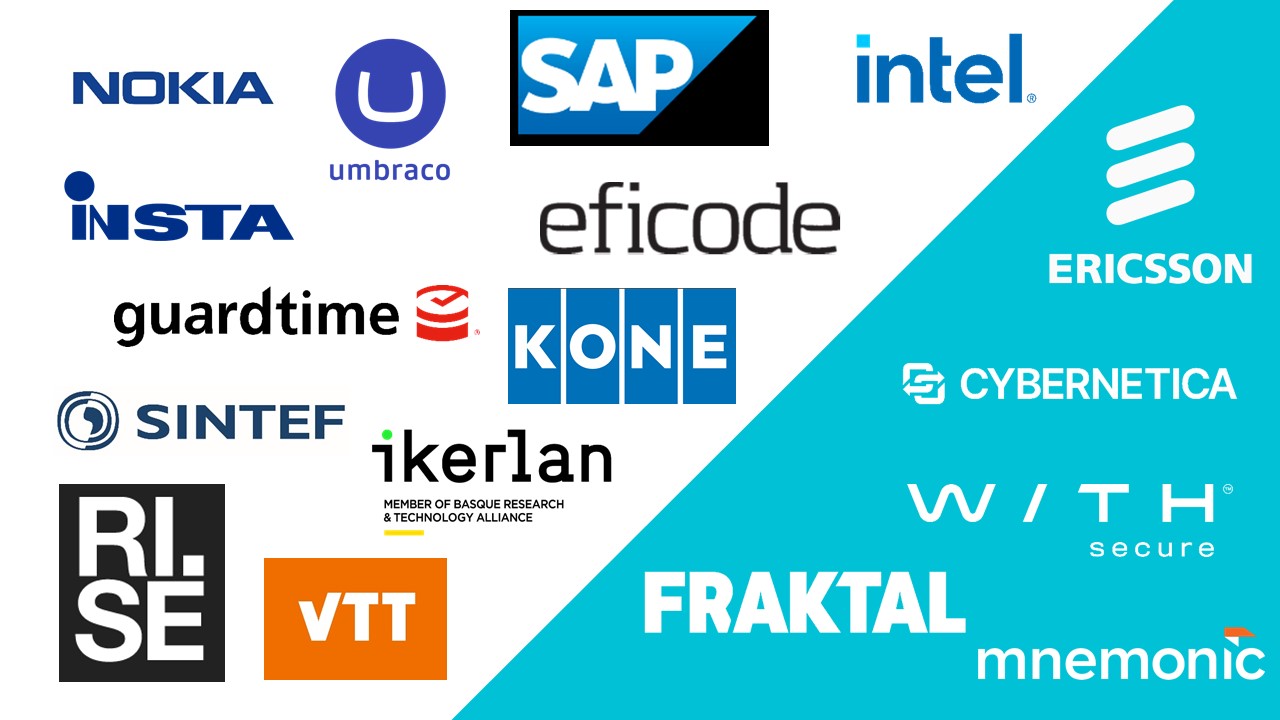 Helsinki-Aalto Institute for Cybersecurity (HAIC)
Helsinki-Aalto Institute for Cybersecurity is a strategic initiative set up by Aalto University and the University of Helsinki in 2016 to coordinate industry-university cooperation on security education in the Helsinki area. HAIC organizes a talk series, meet-and-greet events with industry contacts and excursions to local companies. HAIC also provides industry-funded scholarships which are available to SECCLO students.