Careers and employability
SECCLO responds to the demand for graduate engineers who are able to innovate and implement the next-generation cloud and distributed computing services and applications. There is also an urgent need for skilled system-security experts who are able to analyse and solve technical challenges in information security and privacy in distributed and cloud-based systems.
SECCLO links security studies tightly with product and service development skills. Our graduates will be able to understand the latest security technologies and research, continuously update their knowledge, and apply it to the development of new cloud and distributed computing solutions. The dual perspective of security plus R&D skills for the cloud environment gives the graduates multiple options for their future career in the European labour market. The graduates are well prepared for
international industrial R&D jobs
security engineering and consulting
various expert roles
doctoral studies at the partner universities and internationally.
The career prospects of SECCLO graduates are very good.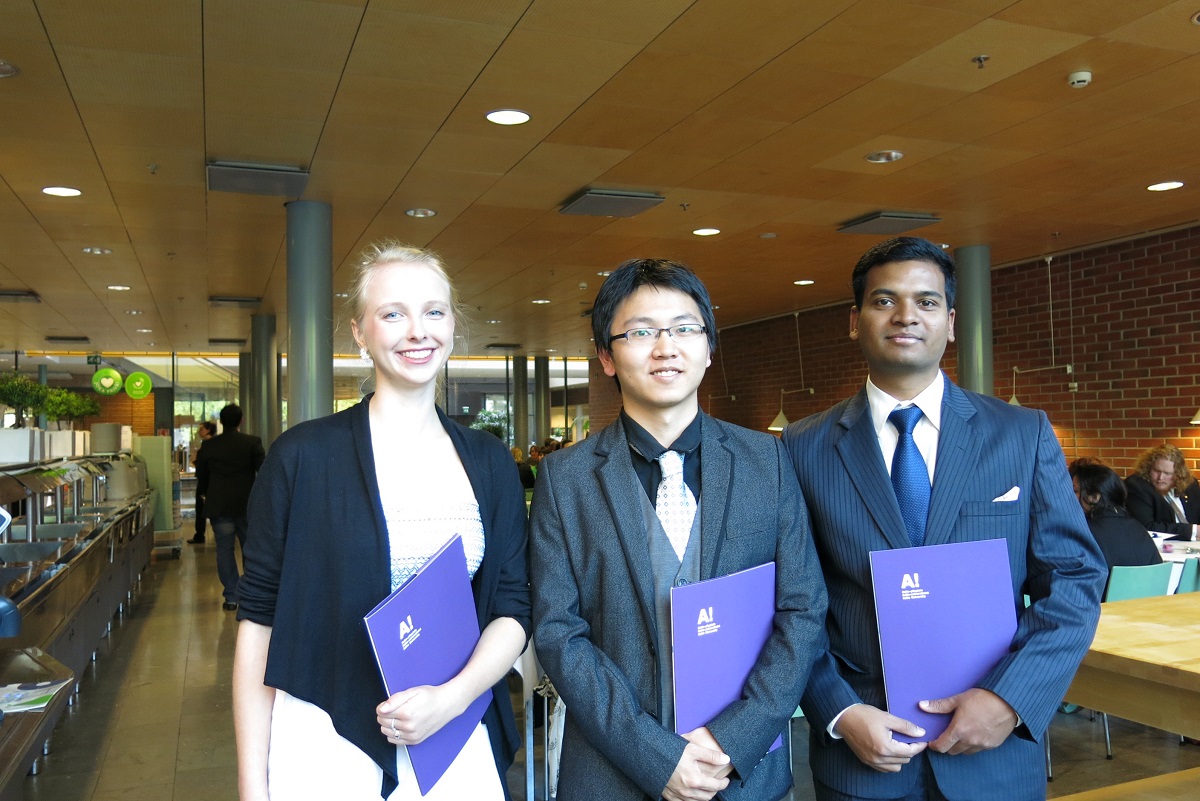 First SECCLO graduates
The first SECCLO students graduated in summer/autumn 2020.
Typical job titles of graduates include, e.g.:
Security Consultant, Cyber Security Specialist, DevOps Engineer, Lead Software Engineer, Security Engineer, Experienced Developer, Infrastructure Engineer, Digital Identity Specialist, Security Consultant, Systems Software Engineer, Chief Technology Officer..
Examples of companies where SECCLO alumni work or have been employed include, e.g.:
Ericsson, Kone, Nokia, WithSecure, SAP, Meta, Samsung, Nordnet, Robert Bosch GmbH..
Proven success of our predecessor
According to the statistics on SECCLO's predecessor, NordSecMob – Master's Programme in Security and Mobile Computing, which had its student intakes 2006-2016:
Out of over 200 NordSecMob alumni, 95% had a job within 6 months after graduation.
Typical job titles of NordSecMob alumni are, e.g.:
Software Engineer, Security Analyst, Development Engineer, Software & Systems Reliability Engineer, IT Security Specialist, R&D Engineer, Wireless Engineer, Enterprise Data Architect, Security Architect, Data Scientist, Web Developer, Security Engineer, Mobile Developer, Research Assistant, Doctoral Student,…
Examples of companies where NordSecMob alumni work or have been employed include, e.g.:
Ericsson, Microsoft, Nokia, Google, F-Secure Corporation, Facebook, Amazon, Accenture, Nordea Bank, Skype, Siemens, Telia Company, Alibaba Group, IBM Research, Danske Babk, FireEye, Inc., EY,…
Universities where NordSecMob alumni are doing or have done their doctoral studies include (in addition to consortium universities), e.g.:
Imperial College London, University of Oxford, UC Irvine, Saarland University, TU Eindhoven, Northern Kentucky University, University of Waterloo, ETH Zurich, TU Darmstadt, University of Glasgow, TU Berlin, University of South Australia, EPFL, Ku Leuven, University of Geneva, University of Alabama at Birmingham, …